R. Shawn Rogers, Director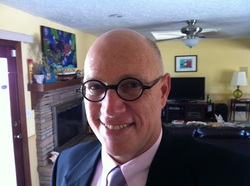 Mr. Rogers has been active in Oklahoma EMS for thirty years, starting as an EMT-emergency vehicle operator at AmCare in Oklahoma City. He has served as an EMT, EMT-Advanced, Paramedic, Ambulance Service Director, State Trauma Systems Coordinator and as the State EMS Director from 2001 to 2010.

In the 1980s and 90s, Mr. Rogers led his suburban hospital-based ambulance service as it expanded from 1000 runs per year to 8000 runs per year, acquiring new service areas through a reputation for high quality service. Mr. Rogers and his team solicited communities, wrangled funding, acquired ambulances and equipment, updated radio systems, and established one of the regions first AED operations. Mr. Rogers learned fast as he hired and fired staff, wrote policies, procedures and protocols, coordinated medical direction and trained up the field staff, supervisors, dispatchers and support staff.

Mr. Rogers managed a ambulance subscription program in those communities. Membership grew from 200 to over 1000 family memberships in four years, and yielded over $50,000 per year in new revenue. It also reassured member families on fixed incomes: their ambulance costs, at least, would not rise.

As an EMS instructor since 1986, Mr Rogers has helped train many of Oklahoma's EMTs and Paramedics. He has designed continuing education and original training courses for training institutions and individual ambulance services. He maintains Oklahoma Instructor status and American Heart Association ACLS, PALS and BLS Instructor ratings.

As a state administrator, Mr. Rogers developed an extensive understanding of Oklahoma's EMS rules and statutes. He drafted legislation amending the Emergency Response System Development Act. He also drafted rules for EMS enforcement, the Oklahoma Emergency Response System Stabilization and Improvement Revolving Fund (OERSSIRF) grant program, the trauma fund, the stroke system and the Oklahoma EMS Line of Duty Death Benefit.

Mr. Rogers has been recognized in the national EMS scene, serving as President-elect for the National Association of EMS Officials from 2008-2010 and as a board member of Advocates for EMS, a national EMS advocacy organization.

Mr. Rogers has a history as a successful grant writer, authoring many successful applications. He has written successful grants for several Oklahoma communities and for the Oklahoma State Health Department, and has drafted grants for organizations such as the National Association of EMS Officials and the University of Oklahoma Health Science center.
---